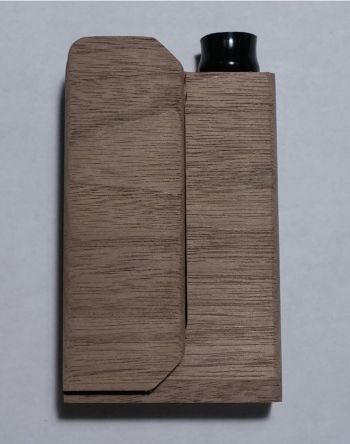 The Consumer Product Safety Commission in cooperation with Firewood of Wellesley, Mass has voluntarily issued a recall of their vaporizers. An electrical shock can occur in the vaporizer, posing a fire hazard.
This recall involves all Firewood 4 vaporizers. The vaporizers measures 2" wide by 3 1/2" tall by 7/8" thick and have a sliding battery compartment cover. The body and battery cover of the vaporizers are wooden and were sold finished or unfinished.The Firewood logo is printed on the bottom of the vaporizers.
Approximately 400 units were sold exclusively at Firewoodvapes.com from October 2016 through June 2017 for between $135 and $185.
The firm has received one report of an electrical short that allowed the vaporizer battery to vent and catch fire. No injuries have been reported.
Consumers should immediately stop using the recalled vaporizers and contact Firewood to receive a free repair.
For more information, please visit:www.firewoodvapes.com and click on "Safety Recall."