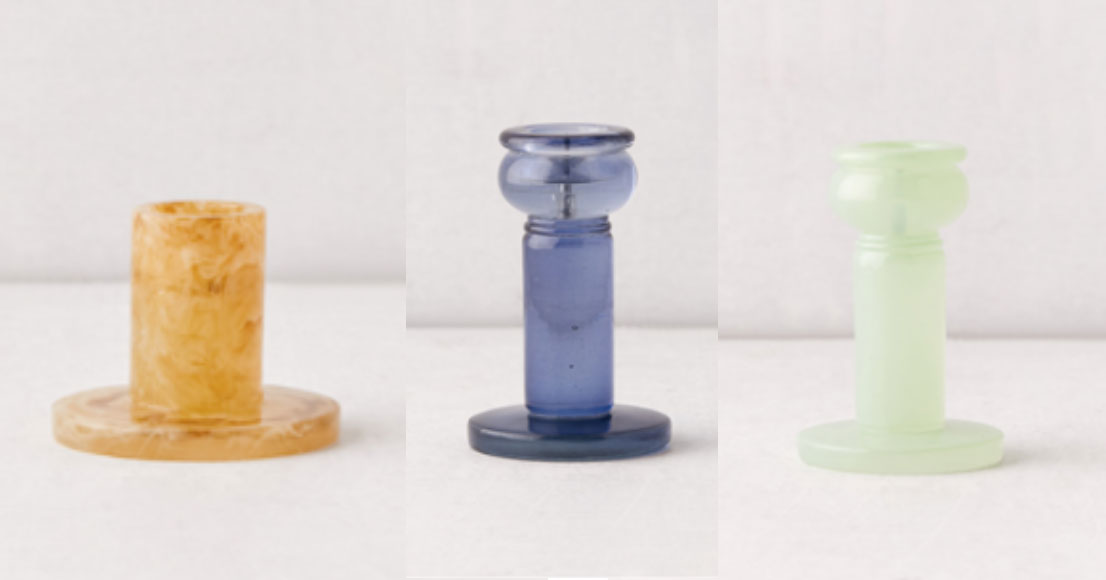 Recall Details
In Conjunction With:
Description:
This recall involves Urban Outfitter's Swirled Taper and Sofia Taper Candle Holders.  They are made out of resin and were sold in the following colors and SKU numbers.  The SKU number is located on the price label on the bottom of the candle holders.
Recalled Urban Outfitter Swirled Taper Candle Holders
Model Name
Color
SKU Numbers
Swirled Taper Candle Holder
Amber
0056497571 / 0055361745
Swirled Taper Candle Holder
Green
0056497597 / 0055361752
Sofia Taper Candle Holder
Moss
0056497308 / 0054947544
Sofia Taper Candle Holder
Lavender
0056497316 / 0054947528
Sofia Taper Candle Holder
Peach
0056497324 / 0054947502
Remedy:
Consumers should immediately stop using the recalled candle holders and return them to any Urban Outfitters store for a full refund.  Customers can also contact Urban Outfitters to receive a prepaid return label to return the candle holders by mail.  Urban Outfitters is contacting online purchasers by email; in-store purchasers should contact Urban Outfitters.
Incidents/Injuries:
The firm has received 11 reports of the candle holders catching fire including 1 report of property damage.  No injuries have been reported.
Sold At:
Exclusively at Urban Outfitters stores nationwide and online at www.urbanoutfitters.com from February 2020 through October 2020 for between $12 and $14.
Consumer Contact:
Urban Outfitters at 800-282-2200 24 hours a day, email at recall@urbn.com, or online at www.urbanoutfitters.com/recall or www.urbanoutfitters.com and click on "Product Recalls" at the bottom of the page for more information.