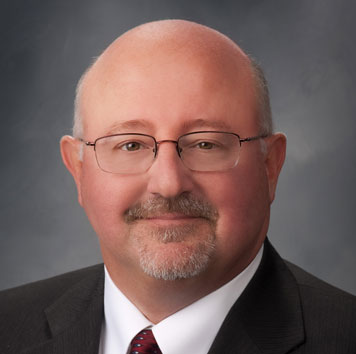 Robert B. Whitemore, CFI
Owner | President | Senior Fire Consultant
Robert Whitemore started his fire service career in 1974, after joining the York Fire Department in York, Nebraska. As Bob moved up the ranks, he was presented with an opportunity to lead all training programs in the areas of fire suppression, fire investigation, and fire command techniques. Little did he know this appointment would soon bring him to Nebraska Fire Service's Department of Education, where he instructed Nebraska fire departments on fire suppression, fire ground command, fire investigation, and fire equipment operation. He was also charged with instructing "live burn" training activities and exterior fire ground tactics around the state.
In 1980, Bob left Nebraska's fire service for a job as an investigator with Robins, Kaplan, Miller & Ciresi, a law firm based out of Minneapolis, MN. It was here where he investigated losses due to fire, explosion, collapse, personal injury, product liability, and fraud throughout the United States and Canada. As with his work in Nebraska, Bob found himself moving up the ranks, quickly earning the title of Assistant Chief Investigator and then Chief Investigator.
While at the firm, Bob became an active member in a number of professional organizations. Chief among them was the International Association of Arson Investigators (IAAI), where he served on the Board of Directors and later as President. During his presidency, Bob was instrumental in the passage of the Arson Prevention Act of 1994, testifying before the United States Senate Commerce Committee in support of this legislation that remains in force to this day.
After 14 years with Robins, Kaplan, Miller & Ciresi, Bob decided to use his experience, knowledge, and expertise in fire investigation to found Whitemore Fire Consultants. He's assembled an expert team of certified fire investigators and experienced administrative staff that continue to be retained for some of the largest fire losses in the United States.
Throughout his career, Bob has investigated some of this country's largest fire and explosion disasters, including:
MGM Grand Hotel, Las Vegas, Nevada – November 21, 1980
Las Vegas Hilton, Las Vegas, Nevada – February 11, 1981
Northwestern National Bank, Minneapolis, Minnesota – November 25, 1982
First Interstate Bank, Los Angeles, California – May 4, 1988
PEPCON, Henderson, Nevada – May 4, 1988
Illinois Bell Telephone, Hinsdale, Illinois – May 8, 1988
One Meridian Plaza, Philadelphia, Pennsylvania – February 23, 1991
Americold Storage Facility, Kansas City, Kansas – December 28, 1991
World Trade Center, New York, New York – February 26, 1993
The same can be said for Bob and his team at Whitemore Fire Consultants, most notably:
Milliken & Company Textile Mill, La Grange, Georgia- January 31, 1995
McFrugal's Distribution Center, New Orleans, Louisiana- March 21, 1996
St. Cloud Explosion, St. Cloud, Minnesota – December 11, 1998
Falk Corporation Explosion, Milwaukee, Wisconsin – December 6, 2006
Bay Valley Foods, New Hampton, Iowa – February 29, 2008
Burncliff Apartment Complex, Burnsville, Minnesota – December 22, 2008
Austin Main Street, Austin, Minnesota – January 15, 2009
Carbide Industries, Louisville, Kentucky – February 26, 2011
Verso Paper Mill, Sartell, Minnesota – May 28, 2012
Bergen's Greenhouse Distribution Complex, Columbus, Minnesota – April 15, 2015